Home \
Events \
51st Annual SOCK Dinner presented by Carhartt
51st Annual SOCK Dinner presented by Carhartt
Friday, November 10, 2023 - (5:30 PM)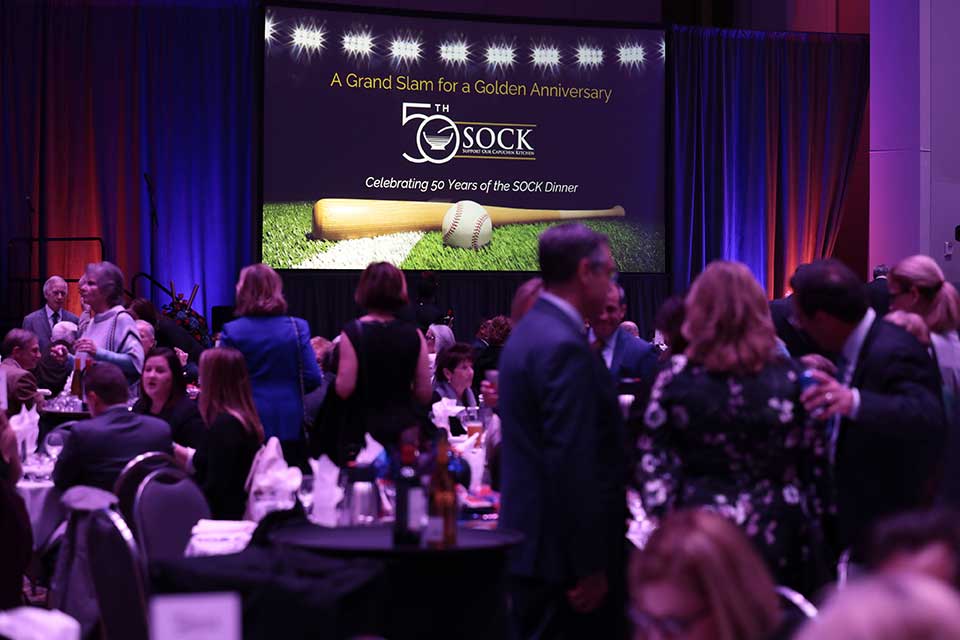 Your solidarity is vital for those who struggle to meet basic needs. Please join us for the 51st Annual SOCK (Support Our Capuchin Kitchen) Dinner presented by Carhartt on November 10, 2023 at Huntington Place in downtown Detroit.
There are many ways to get involved, even if you are unable to attend in person. Consider supporting by:
Purchasing individual or group tickets.
Promoting your business or organization through an event sponsorship.
Placing an ad in our SOCK program book.
Purchasing raffle tickets for an opportunity to win a $5,000 cash prize.
Enrolling your parish in the Parish Signature Drive
Sponsoring a friar or a member of the Young Catholic Professionals to attend SOCK.
Bid on any of the silent or live auction items.
Make a tax-deductible donation to the Capuchin Soup Kitchen
No matter how you back the Capuchin Soup Kitchen, know that your support is appreciated and is making life better for people struggling at the margins.